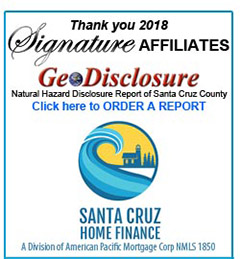 <!iframe width="300" height="169" src="https://www.youtube.com/embed/c0Y0wXhAcx8?rel=0" frameborder="0" allow="autoplay; encrypted-media" allowfullscreen><!/iframe> <!iframe width="300" height="169" src="https://www.youtube.com/embed/oh0_DHwui5U?rel=0" frameborder="0" allow="autoplay; encrypted-media" allowfullscreen><!/iframe> <!iframe src='//players.brightcove.net//r1z0uBadq_default/index.html?videoId=5776457516001' allowfullscreen frameborder=0><!/iframe> <!A HREF="http://www.xplodethis.com/silicon-valley/" TARGET="_blank"><!IMG SRC="images/xplode2.jpg" WIDTH=300 HEIGHT=250 BORDER=0><!/A> <!iframe width="300" height="225" src="https://www.youtube.com/embed/1TKGBB3RCJk?rel=0" frameborder="0" allowfullscreen><!/iframe> <!iframe src='https://players.brightcove.net/876630612001/r1z0uBadq_default/index.html?videoId=5481917615001' allowfullscreen frameborder=0><!/iframe> <!iframe width="300" height="169" src="https://www.youtube.com/embed/zwZIVaV0x0M?rel=0" frameborder="0" gesture="media" allow="encrypted-media" allowfullscreen>!iframe> <!iframe src="https://player.vimeo.com/video/253292606" width="300" height="169" frameborder="0" webkitallowfullscreen mozallowfullscreen allowfullscreen><!/iframe><!P> <!iframe width="300" height="169" src="https://www.youtube.com/embed/d54Ag4ovrf8?rel=0" frameborder="0" encrypted-media" allowfullscreen><!/iframe> <!iframe width="300" height="169" src="https://www.youtube.com/embed/jYeyHxZ8b9Q?rel=0" frameborder="0" allow="autoplay; encrypted-media" allowfullscreen>
ANNOUNCEMENTS
Tickets Still Available for A Taste of Santa Cruz!
Enjoy tastes from the best local restaurants, wineries and breweries tomorrow from 5 - 8 pm at the Museum of Art & History! Proceeds from A Taste of Santa Cruz benefit the SCCAR Housing Foundation. >>>Get your tickets now!
---
Condos & HOAs
What you don't know will affect your clients! You will leave this class understanding HOA fees, reserve funds, budget and loans. Class date: Friday, November 2, 11 am - 1 pm. $15 fee includes lunch. >>>Register today!
---